Reborn dolls started in the early 1990's as a hobby when people wanted more realistic dolls. A Reborn Doll is a manufactured doll that has been transferred by an artist to resemble a human infant with as much realism as possible.
Reborn Baby dolls which are handcrafted by professional artists succeeded their talents of created a baby doll so close to a real-life baby. Most of these dolls look so realistically and have incredible interactive features.
Reborn Dolls involves a time-consuming steps. The most basic form of the process involves taking a vinyl doll, adding multiple hand painted layers of paint and adding physical features to the doll. Kits can also be bought that includes vinyl doll parts.
Comparing with Gentle touch vinyl dolls, silicone dolls and flex touch vinyl dolls, Reborn dolls may lay more emphasis on physical forms and attention to detail.
All of these different materials will make a beautiful and adorable baby doll. You can buy the doll according to your own needs and if it needs to be played with. We recommend the gentle touch vinyl baby doll, because they have the highest performances, more affordable prices and good ratios.
Size
The dolls come in different sizes. Some dolls are small such as 11-inches and goes up to 22 inches. So, it is important to decide if you want to buy a doll for yourself of your daughter depending on the weight and size of the doll.
Choose Of Accessories
While you can decide to buy different outfits that will fit your baby doll, you may as well go for some of the baby dolls that come with enough clothing and accessories. It may increase the overall cost of the doll. May be a decision to weigh before making the purchase.
Washable Or Waterproof
Some baby dolls come as washable and waterproof. For kids to have more fun times, washable dolls are better options.
Life-like Interactions
For some dolls, they are able to breathe, coo and perform some life-like activities. This improves the realism and makes the doll more life-like.
Price
Although it is incredible that most of today's dolls are affordable, some still cost more than others due to special features, quality builds or brand differences. Map out your budget, so you can easily find something that you like.
Postures and Abilities
Most of the silicone baby dolls can sit or lay down easily without any support, while a lot don't have this features. Check this out before buying.
What Is the Difference Between Reborn and Silicone Dolls
Reborn dolls are more vinyl dolls. The appearance of the doll depends on the creator or artist who design it. Certain artists allow customers to customize their dolls with a photograph of their own baby. These dolls can vary by size, shapes and materials that are used and even comes with a birth certificate.
The difference between a silicone and reborn doll is mainly their bodies. If the doll's body parts are made out of silicone it is more a Silicone doll.
Why Silicone Dolls Are So Popular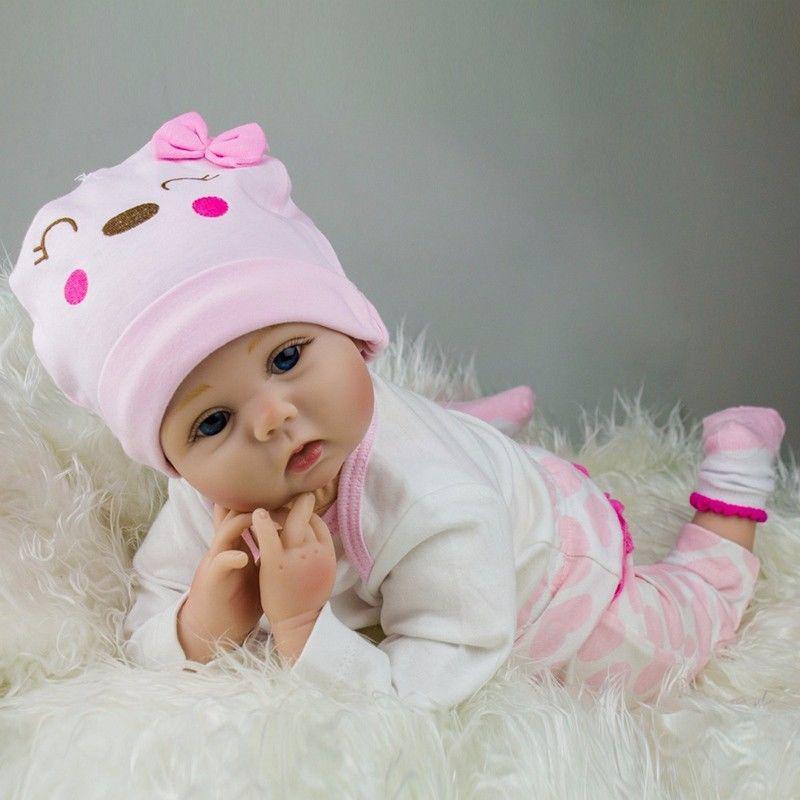 Most of the times silicone dolls are artificial dolls. They are meant to be as similar as possible close to a real baby. They are looking so realistically that these dolls can easily be mistaken for a real baby. Very special attention to detail such as skin colour, veins, lines and shading that it looks exactly like a new born baby. To complete the doll, hair, eyebrows and lashes are added and some dolls have interactive features also.
These dolls are highly appreciated by their owners. They also have a fancy price from $200 – $1500. It has soft and elastic skins as infants.
Gentle Touch Vinyl Baby Dolls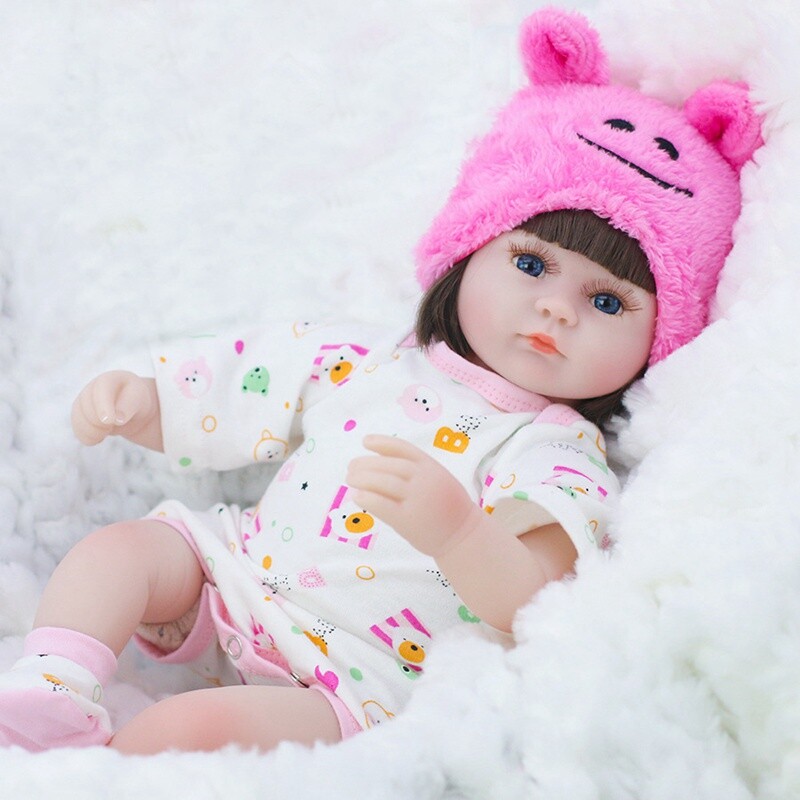 These dolls are made of vinyl whose tactility is almost the same as the real skin and smooth like a baby. This kind of doll can be customized by adding distinct hair colour, skin colour or even birth marks. Gentle touch vinyl are durable for whom the baby dolls are always for play with. You can hug, snuggle and cuddle your gentle touch vinyl without fearing the wear and tear. The price of gentle touch vinyl is not so expensive.
Flex Touch Vinyl Baby Dolls
Flex touch baby dolls are flexible dolls who own the baby life fingers and toes. Is made out of silicone and vinyl which have the same flexibility as silicone and the durability of vinyl. Flex touch vinyl is also much more durable than silicone, and need less powdering, because it's natural soft and only cost a fraction of the price.
Can Kids Play With Reborn Dolls
Reborn Dolls are more popular among women, but these dolls can also be played by boys and girls. Reborn dolls are more expensive dolls, the best is to determine if a child is taking care of her other dolls. If that is the case, surely she will also taking care of it.
Reborn dolls will develop the ability of tolerance, creative thinking and emotional intelligence. It helps in cases where mommy is feeding, dressing or cleaning a baby, where a kid can do the same with the doll during role-play. It teaches them to take on more responsibilities and to take care of others.
A Reborn Doll is a great choice for a new sibling that is arriving soon. The weight is almost the same as a real baby and to help mommy to change a diaper or to calm down the baby. It also helps to carry and hold it gently.
It will also improves the fine motor and self-help learning as well as the language skills. It is also important for the intellectual skills, because a child will learn the role of the parent better and to understand of working together.
Benefits Of Silicone Reborn Doll To Kids
These dolls help with the development and enhancement of their motor-skills. They are very popular because the silicone realistic dolls play an important role for the fun aspect, interactions with the doll and physical and non-physical development. Kids needs to be a good caretaker of the dolls and to interact with the doll. It can help with language and vocabulary skills and help toddlers to start learning or speaking right away.
These dolls help with the development and enhancement of their motor-skills. They are very popular dolls, because the silicone realistic dolls plays an important role for the fun aspect, interactions with the doll and physical and non-physical development. Kids needs to be a good caretaker of the dolls and to interact with the doll. It can help with language and vocabulary skills.
Why people Buy Silicone Baby Dolls
Many times it comes in a case where the doll is a replacement for a baby who died after birth. Dolls are reimbursement for children and for women who are infertile. In those cases dolls play an important role, because it will let them feel mothers again.
The best silicone baby dolls are designed to mimic every physical quality of a real-life baby and with the technology today has advanced to a great extent that even these dolls are often mistaken for real babies. With reviews today these cute life-like dolls made often from silicone and vinyl to achieve the highest realism and likeness to human.
The more realistic the doll looks, the more expensive they are. Some look exactly like real babies, they even simulate new born sounds and heartbeat. The prices can start from hundred dollars for a least realistic doll and can go up to thousands of dollars for the most realistic dolls.